Our products and services
We create software solutions and deliver data which can help you with most tasks concerning vehicles.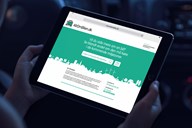 AltOmBilen.dk
Free look-up of license plates for you, who wants to know more about a vehicle.
Standardpriser.dk
When the importers need to calculate prices for new vehicles and options.
Receive our newsletters
Here, you can subscribe to our newsletter and stay informed about the new possibilities that you keep getting on dbi-it.dk. If you change your mind, you can always unsubscribe by entering your email address below and selecting that you don't want to receive it. Or you can use the unsubscribe link in the bottom of the emails we're sending you.