We have evolved from the automotive industry
DBI IT A/S grew out of De Danske Bilimportører (a sector organisation for Danish car importers) and this is one reason why we have close links to the entire automotive industry. For more than 20 years, we have been developing software solutions and delivered data to support dealers, leasing and insurance companies, public authorities, importers, and other stakeholders with an interest in the Danish vehicle market.
We make every effort to do this in the best possible way every day, and therefore we have many thousands daily users on our platforms.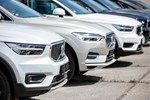 We go all in on data quality
For us data is more than just data. Every day, Danish consumers and companies are relying on data to make important decisions, and that is why we take data quality very seriously. We have the biggest vehicle database in the country, but it is important to us that you do not only have access to a lot of data. The quality should also show that we do our very best.
We calculate a long list of data ourselves and every night we check and harmonise the data collected from external data sources.
This in one of the reasons why we can openly say that with us you get access to the highest data quality on the Danish vehicle market.
The philosophy
We believe that the best solutions are created when we are close to the users for which they are intended. We prioritise our relations with both users and partners, and this is one major reason why we can keep delivering top quality in our development.

Even though we are growing and expanding DBI IT abroad, we will never grow to an extend where we don't have time to help our users when they need it.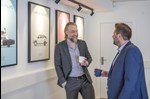 PROJECT MANAGER
Szabolc Szöke

GRAPHIC DESIGNER
Itsván Czinege